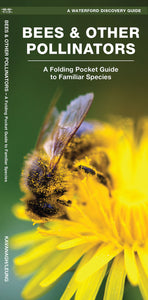 Waterproof Foldable Pocket Guide
This fascinating guide reviews the status of the world's top pollinators, how they are built, behave and reproduce in the wild and in managed colonies. It also highlights some of the most familiar and unique species and what you can do to help conserve and protect these important creatures.

3.75" x 0.17" x 8.25"