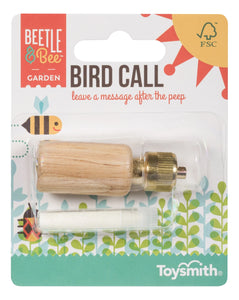 To use, hold the wood part in one hand and the brass part in the other. Twist the two parts together, similar to the way you would turn a key in a lock. The squeaking sound produced attracts the curiosity and attention of many different species of birds.

An included small tube of powdered rosin helps keep the bird call dry when not in use.
Made of brass and wood, this quality call is built to last for years of bird-viewing fun!
Ages 8+