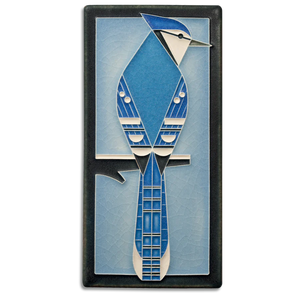 This handsome bird is perched on a snow-covered branch as he scans the winter sky before his next flight. From the Charley Harper Sketchbook: How to Draw 28 Birds in Harper's Style.
Handcrafted in Ann Arbor, Michigan.
Actual Tile Size : 3 7/8" x 7 7/8"
Tiles are 5/8" thick and have a notch on the back for hanging.