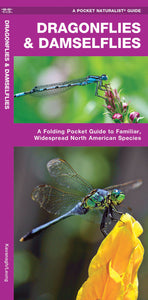 Waterproof Foldable Pocket Guide
This beautifully illustrated guide highlights over 70 familiar and unique species and includes information on their life cycle and features illustrations of common caterpillars and pupae. This guide is an excellent source of portable information and ideal for field use by naturalists of all ages.
3.75" x 0.14" x 8.25"